History of Broadway
This is an extract from the Visit Worcestershire website which has a wealth of information about our lovely village.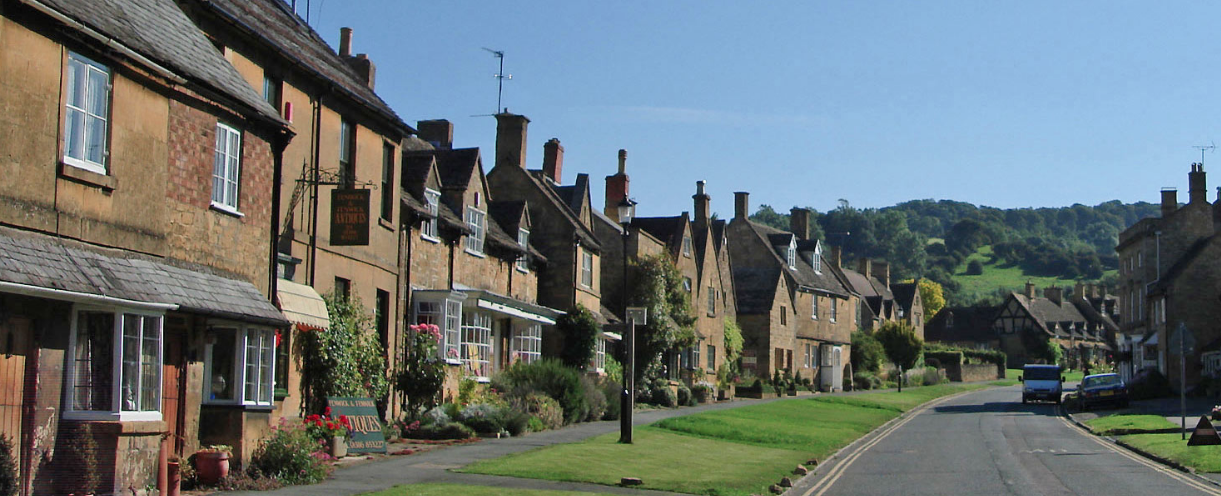 The charming village of Broadway nestles beneath the Worcestershire hills of the Cotswolds. Today, Broadway attracts visitors from across the world – all drawn to the beauty and attractions of this quintessential English village. Broadway is a lively and vibrant village with a superb range of unique shops and designer boutiques, restaurants and hotels but is also steeped in history with its origins dating back to Roman times. Over the centuries it has made its mark in many different ways. In the 1600s it was a major stopping place for the stage coaches that travelled between Worcester and London – with the world-renowned Lygon Arms remaining popular with travellers and visitors
A couple of centuries later, Broadway emerged as an important centre for the arts – attracting such luminaries as JM Barrie, Vaughan Williams, Edward Elgar and American artists Edwin Austin Abbey and John Singer Sargent. These artists were attracted by the beauty of the village and its surroundings – in particular the Cotswold stone buildings – that somehow seem to become even more beautiful with the passing years. Later still, Broadway played an integral role in the development of the Arts and Crafts movement – with William Morris a regular visitor and Gordon Russell establishing his furniture workshop in the village. Whilst the Gordon Russell workshops are now gone, their legacy remains in the village and there is now a Gordon Russell museum just off the High Street. The artistic influence remains today and Broadway is home to a variety of top class Cotswold galleries providing a broad range of works of art.

Broadway has so much to offer its visitors – whether on a 'day trip' or for those interested in soaking up all that the village has to offer during a longer stay. Broadway offers accommodation to suit every budget – including award-winning guest houses, charming self-catering cottages, through to world renowned luxury hotels. For many, Broadway also serves as a 'base' for exploring other parts of the Cotswolds and surrounding area. Stratford-On-Avon, Cheltenham Spa and Worcester are all within easy access.
The Vale of Evesham is a region which produces some of this country's finest produce and Broadway is no exception. Our asparagus is second to none, our soft fruits and plums are world beaters and our lush soil ensures that all our local produce tastes exactly as nature intended. Our local organic cheese producer has won numerous awards. Our local restaurants and hotels take full advantage of these blessings making Broadway and the surrounding area a wonderful place to eat and drink.

Broadway is rightly proud to have gained the reputation and recognition for being 'The jewel of the Cotswolds'!